The Galleries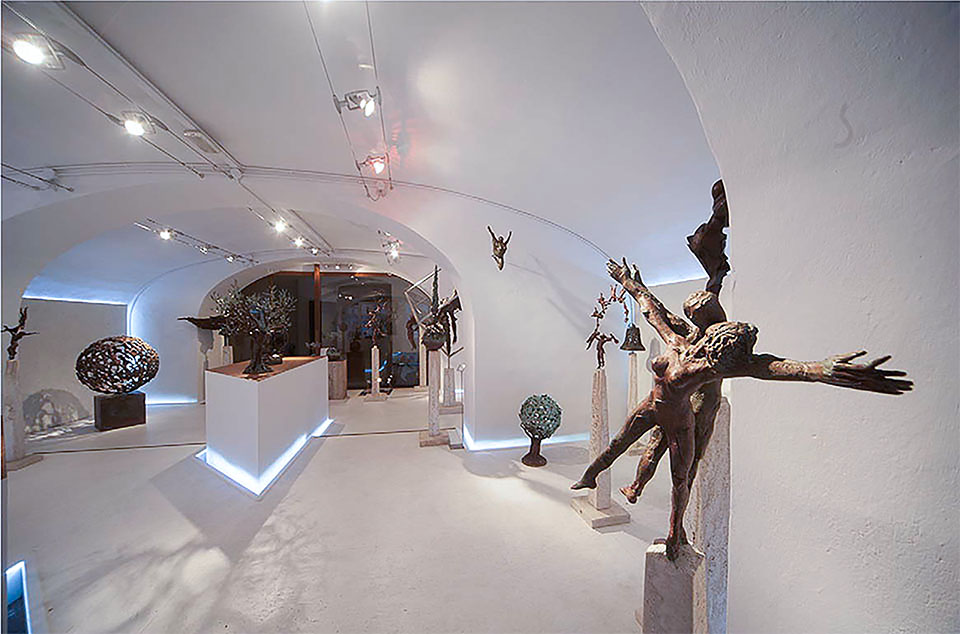 The Circle of Life is a contemporary art gallery which was first opened in 2012 as an expression of the strong passion for art of Italian sculptor Andrea Roggi. The interior universe of the Cortona-based gallery — an area occupying one hundred square meters and revolving around the concept of space as an aseptic container, made of white surfaces alternating with concrete and glass structures — is the perfect setting for the works of Andrea Roggi, the Maestro called upon to interact with the environment while interpreting it.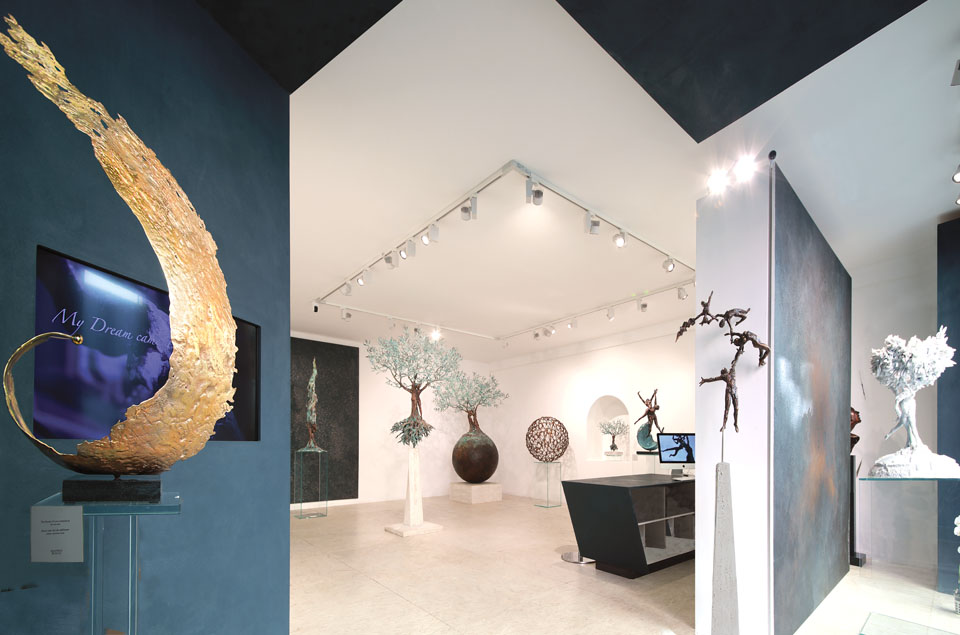 The Art Gallery in Pietrasanta was opened in 2015 and represents the continuum of the project initiated by the Maestro in Cortona. Pietrasanta, for its international characterisation, is an important venue for divulging a concept that sees artistic expression as an instrument of elevation, knowledge and sharing of values, here, in fact, Roggi's sculptural artworks converse with a context of great historical and cultural importance, totally devoted to art.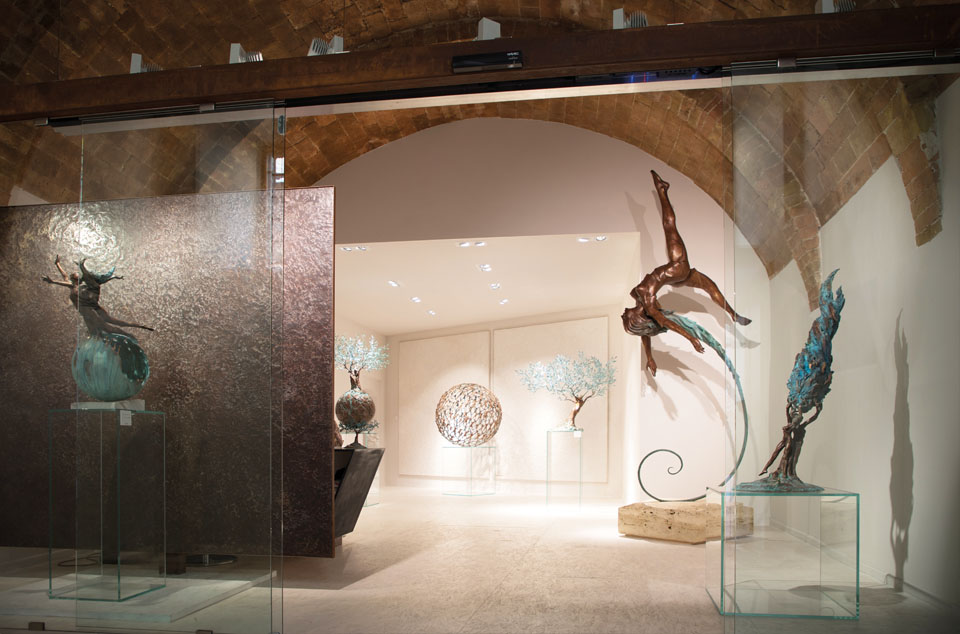 The Circle of Life Art Gallery inaugurated its new exhibition in San Gimignano in June 2018. In this medieval hamlet of intact splendour, where history, art and culture all blend together, Roggi's bronze artworks perfectly harmonise with the exceptional historical context of the town, creating an innovative dialogue and proposing a constant comparison between the present and the past.
Nowadays, The Circle of Life is an important reference point for contemporary art, both nationally and internationally, as the Galleries collaborate with various private and public institutions, organising multiple exhibitions and taking part in international art fairs. Moreover, the Galleries host events that evoke the presence of renowned artists and intellectuals as they enrich every exhibition by publishing essayistic books containing prefaces and articles written by considerable curators and academics. 
Via Casali, 6 52044 Cortona, Italia tel +39 0575 653 125 roggicortona@gmail.com
Via del Marzocco, 5 55045 Pietrasanta, Italia tel +39 0584 332 300 roggipietrasanta@gmail.com
Via Palestro, 2 53037 San Gimignano, Italia tel +39 0577 940 760 roggisangimignano@gmail.com
mob +39 333 6461 405